We Believe Blog Train has left the station! The theme and lovely color palette was chosen by Vesi. Our scripture is:
Proverbs 4: 1-2
Listen, my sons, to a father's instruction; pay attention and gain understanding.
I give you sound learning, so do not forsake my teaching.
The ladies have some wonderful kits for you this month so be sure to check back if someone hasn't posted yet. We are a global train with varying time zones.
Here is my kit for this month. I hope you have a Happy Father's Day!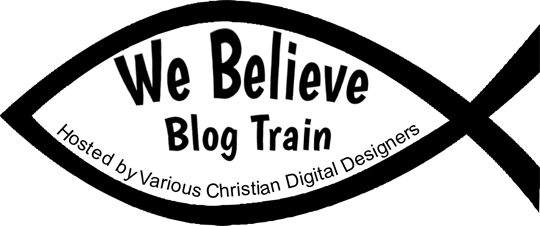 Blog Roll